About the Scholarship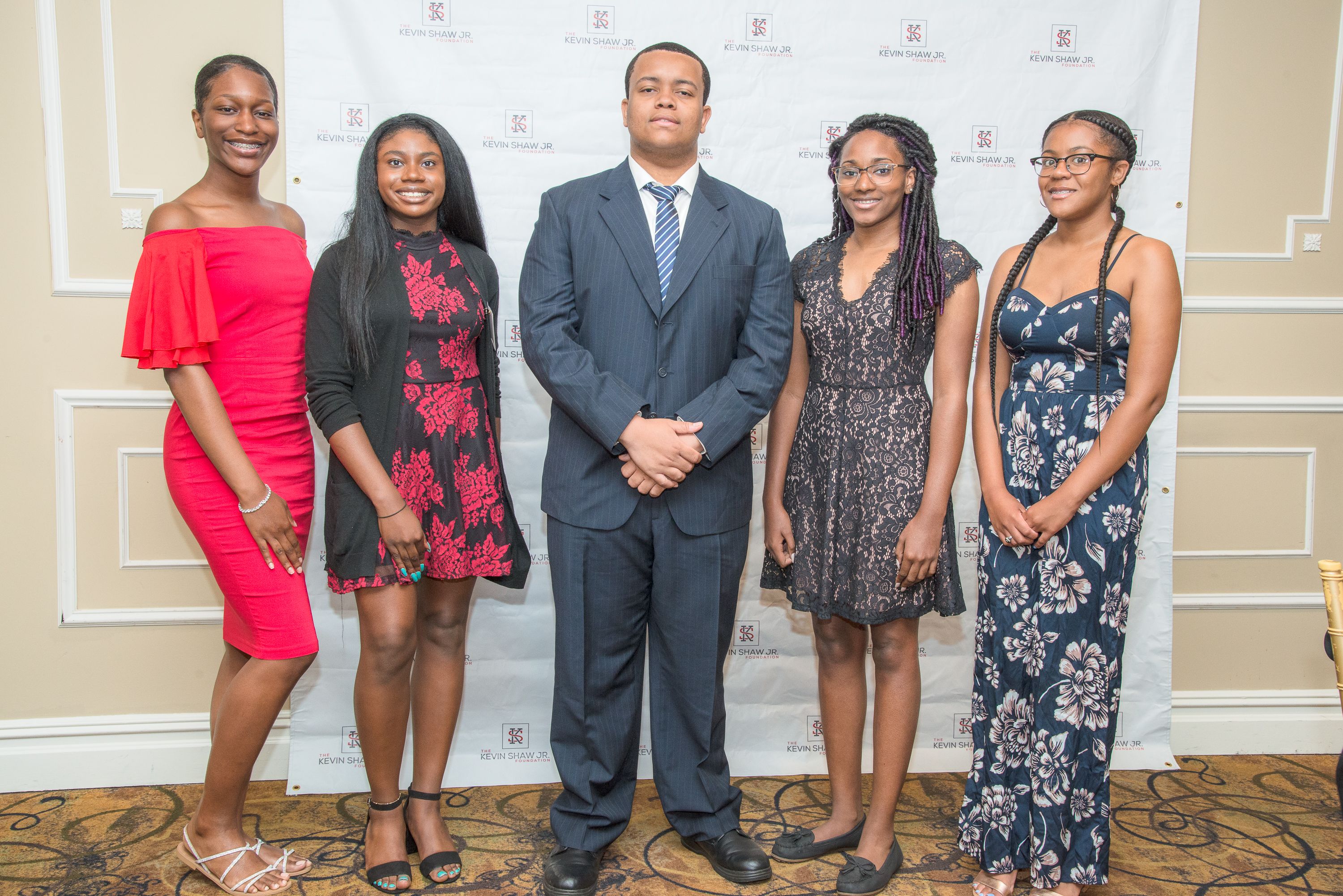 The Kevin Shaw Jr. Memorial Scholarship is named in memory of the life of Kevin Shaw Jr. (1988-2015), best known for his visionary leadership, charismatic and selfless personality, entrepreneurial mindset, and motivational drive. Kevin was a prodigious believer in the power and extreme importance of education, hard work, and perseverance.
This scholarship recognizes a graduating senior who demonstrates exemplary leadership and academic success. Recipients will receive financial support and mentoring to help them pursue their educational goals beyond high school.
The student recipient(s) of the Kevin Shaw Jr. Memorial Scholarship will personify the extraordinary life and legacy of Kevin by embodying what he stood for as they pursue higher education.
Past Scholars
Dane Allen

"The Kevin Shaw Jr. Foundation gave me so much more than financial support. Of course, college is expensive and my family is very grateful for every dollar that we were given, but the Kevin Shaw Jr Foundation made me realize something even better. While at our scholarship ceremony, I got to interact with several young men and women going through life changes that I was about to face. Hearing the testaments of students currently at schools such as MIT made me realize that one of the best forms of help could be fellow students who are struggling in the same classes as me. I realized that I would it never hurts to ask for help and that the Kevin Shaw Jr Foundation would always be there for me."

Naya Brown-Yohay

"Being a part of the foundation creates new affordable opportunities. Not only was I able to afford certain school necessities, like textbooks, I have became a member of a new family. The Kevin Shaw Jr. Foundation will forever be an extended family to me and I am forever grateful for all of their help and support."

Keziah Diego

"Kevin Shaw Jr. allowed me to see that there are people to back me up along the way on my college journey. The financial support they have given me allowed me to support myself throughout my first year of college and allowed me to purchase my books and supplies needed to excel in my classes. The transition to college can be an extremely hard one, but the Kevin Shaw Jr Foundation made that process much easier."

Jose Manuel Dominguez

"I am honored and grateful to have received this scholarship from the Kevin Shaw Jr. Foundation. I will be attending Queens College, majoring in General Music (violin performance). My main goal is to continue my passion for music and keep working hard. I want to join a professional orchestra, spreading music for everyone to enjoy and keep the art of classical music preserved."

Kiana Jackson

"The Kevin Shaw Jr Foundation has helped ease my mind as I transitioned into college. Being a recipient of this scholarship allowed me to further pursue my career endeavors which is to become a rehabilitation veterinarian. It is nice to have the support and recognition of such an organization geared towards highlighting the success of pre-collegiate/collegiate individuals. This scholarship allowed me to enter college with confidence and an "I can achieve anything attitude" which I continue to carry to this day."

Suniel Jeter

"I am now a sophomore at Emory University, double majoring in sociology and global health. After my very challenging, yet rewarding first year of college I was able to get a head start on work for the upcoming semester with the financial support from the Kevin Shaw Jr Foundation."

Chanz McIntosh

"I am deeply humbled to be selected as an award recipient for the Kevin Shaw Jr. scholarship. I have chosen to attend the Rensselaer Polytechnic Institute in the Fall of 2021 where I will be pursuing my B-Arch degree to obtain my licensure as an architect. I aspire to be a part of an upcoming initiative of designing green buildings that help reduce our carbon footprint as well as progress energy efficiency. I aspire to be a mentor and role model to those who come behind me. There have been many who have helped and continue to help me on my journey. I, too, would like to inspire and motivate my peers to attain success and assist them on their journey in reaching their goals. It is also my goal to continue to honor the legacy of Mr. Kevin Shaw by working hard, being dedicated, and remembering to always persevere; even in the midst of adversity."

Rosemary Oleh

" I am proud to be a recipient of the Kevin Shaw Jr. Foundation Scholarship. I will be attending New York University this upcoming school year and plan to major in Neuroscience on a Pre-Medical track. I plan on going to medical school and focusing on pediatrics. Dedicated to the medical care of children. I love to paint, play the double bass, and dedicate my time to volunteering. Helping out wherever I can locally and globally. Growing up, I loved watching shows with medical examiners such as Dr.G and volunteering with the non-profit, Franklin Junior Foundation. which solidified my love for working in a hospital setting and in the pediatric department. Thank you for giving me this amazing opportunity to be a part of this program."

Khera A. Parke

"I would like to take the time and opportunity to thank the Kevin Shaw Jr. Scholarship foundation for providing me with the financial support to be able to advance in my higher education. With the scholarship committee's help, I was able to buy my books and other educational supplies. I am currently in my junior year of college thanks to the Kevin Shaw Jr. scholarship foundation providing me with the financial resources to be able to advance my education. I wish nothing but success to the Kevin Shaw Jr. foundation, you have changed my life. I hope that they can continue to provide financial support to higher education assisting students to help accomplish their goals like myself. I am truly grateful for the opportunity to be able to share my testimony and for that opportunity I say thank you to the Kevin Shaw Jr scholarship foundation."

Kayla Pluviose

"Entrance into college comes with a great deal of financial uncertainty. The Kevin Shaw Jr. Foundation's contribution toward my college journey has enabled me to complete my initial year of college because of its financial generosity. I am well on my way to achieving my aspirations of becoming a medical doctor. Thank you Kevin Shaw Jr. Foundation!"

Kalia Prescott

"My name is Kaila Prescott and I will be attending Emerson College as a Global Film Art major. I am excited to continue my academic career so I can further explore the depth of my creativity and build lasting roots within the film industry. I hope to create media that is not only entertaining but enlightening."

Bryce Roundtree

"I am honored to be a recipient of the Kevin Shaw Jr. Memorial Scholarship Award. This scholarship will help me contribute towards the cost of my education. Although I did not know Mr. Shaw personally, I have come to admire the person he was, the accomplishments he achieved, and the indelible mark that he made on the community. I feel like I could relate to Mr. Shaw as we both shared an interest in entrepreneurship and a love for the game of basketball. I am proud to say that this fall, I will be attending Baruch College in New York City where I will major in Entrepreneurship."